I want to tell you about little 8 year old Molly.Mollys mum Georgina called me to say Molly wanted to cut her long hair.

Great, does she have a picture?Yes, very short like a boy. Ok!

And she wants to donate it to the little Princess Trust to be made into a wig for children in the UK going through Cancer treatment. Fab!!!!!

Now only was she prepared to cut it very short but she wanted to raise £550.00, on Just Giving, to have the hair made in to the wig.

Wow, I didn't even know that it costs £550.00, each time,to have the donated hair made into a wig.Appointment booked and in she came, not the least bit nervous, and we put it into 36 pony tails and just it off.

Mum was more nervous than her and Georgina likes a change of style and has never been afraid to have a change. So I cut it off for free and made a donation to getting the wig made. She was superstar and you won't believe but she raised £1244.00! Enough for two wigs.

Can we get enough for three. Here's a link to Mollys page.
Hope to see you soon, perhaps not a drastic a cut as Molly but change is good.
Give Tendai and Sara a call on 02072296318 to arrange your next appointment ASAP.
Speak soon,
Terry xx
P.s. A few days later the fab thank you postcard (at the top ) arrived from Molly.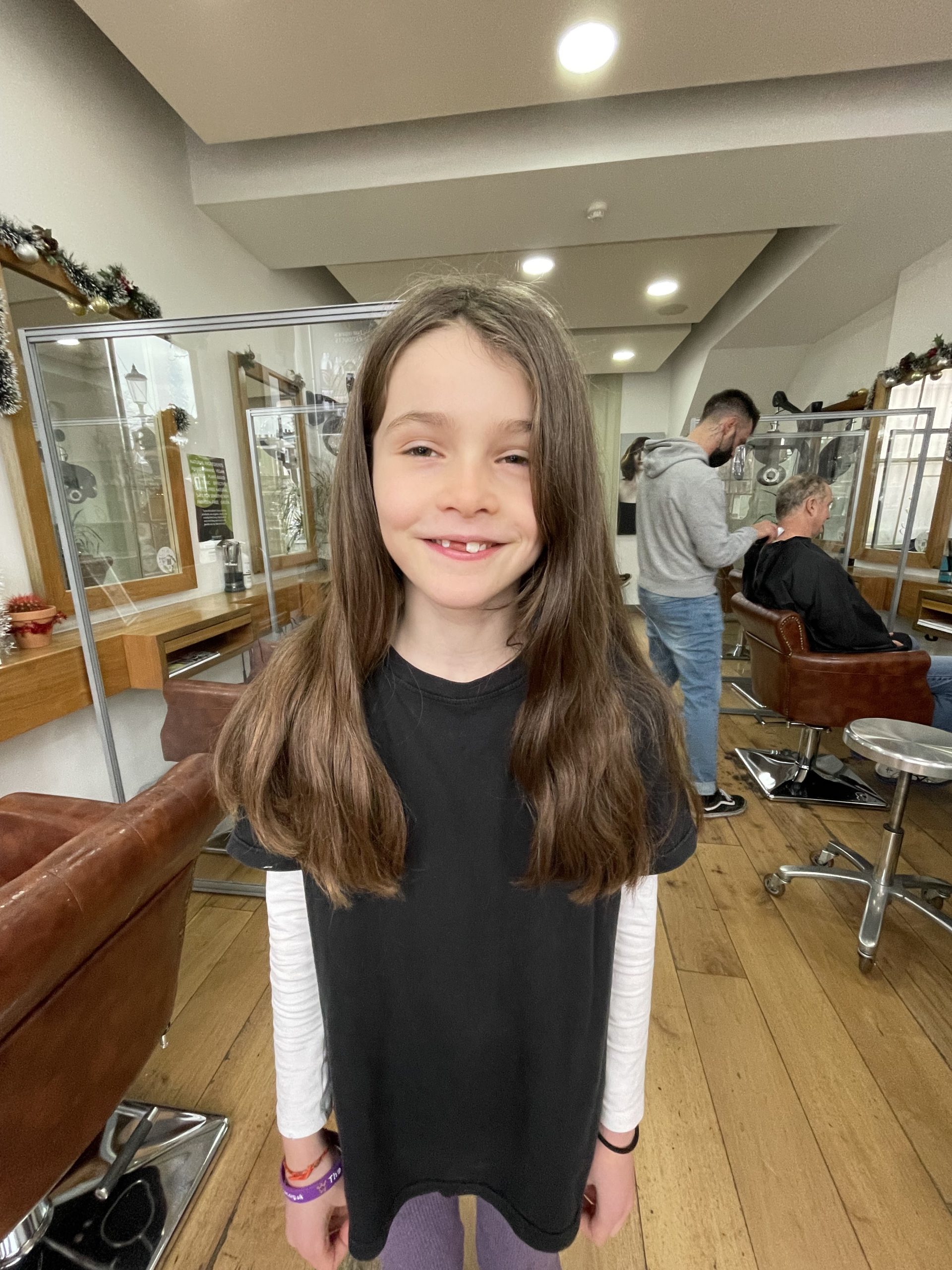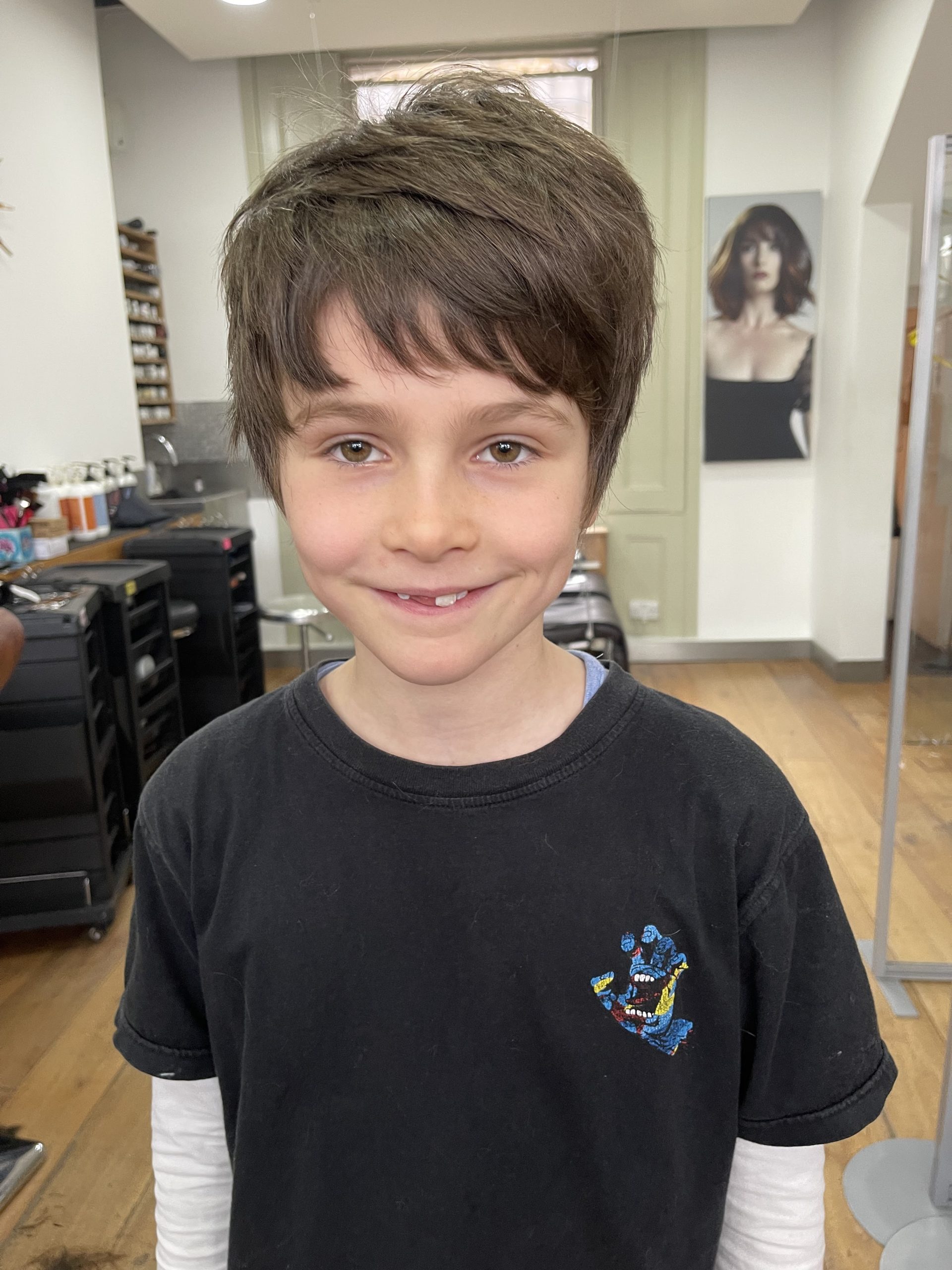 Share